Experts agree that you should tell your children the story of their adoption early and often. Reading these 12 books to your child can be the perfect way to incorporate domestic, international, transracial, or foster care adoption as a part of their daily life, and can give them characters to relate to in a positive way.
Tell Me Again About the Night I Was Born – Jamie Lee Curtis
A little girl asks her parents to retell the story of her adoption and the night she was born.
"Tell me again about the night I was born… Tell me again how you would adopt me and be my parents… Tell me again about the first time you held me in your arms…"
The Mulberry Bird: An Adoption Story – Anne Braff Brodzinsky
A Mother Bird is unable to care for her baby, so she creates an adoption plan to provide him with the future she wants him to have.
This classic picture book helps explain the difficult choice that birth mothers face and how families can be united through adoption out of these circumstances.
Surrounded By Love – An Open Adoption Story – Allison Olson
This modern take on the "where did you come from" adoption book celebrates open adoption.
Through words and illustrations, the characters express the immense amount of love that everyone involved in the process has for the adoptee.
I Don't Have Your Eyes – Carrie A. Kitze
This picture book reminds children that while families may not always look alike, our physical differences make us unique, and the bonds of family are what matter most.
"I don't have your eyes… but I have your way of looking at things… I don't look like you on the outside… but I look inside, and in our hearts, we are the same."
A Mama for Owen – Marion Dane Bauer
When Owen the baby hippo's mama is lost in a tragic tsunami, he becomes best friends with Mzee the tortoise, who becomes his new "mama." A new family begins after a painful loss.
Elliot – Julie Pearson
A young rabbit in the foster care system goes through difficult and complex emotions, even though he knows his foster families love him very much. A social worker comes to help Elliot understand that he'll never be able to go back to his old home and helps his adoptive parents to understand what Elliot has been through.
We Belong Together: A Book About Adoption and Families – Todd Parr

"There are lots of different ways to make a family. It just takes love. Share your home, and share your heart."
This sweet little picture book illustrates all the reasons why your family belongs together through simple language and bright colors, but it still expresses an important reminder to adoptees and their parents.
My Family is Forever – Nancy Carlson
A young Asian adoptee tells the story of her family's international adoption journey and the differences that can exist within a family. This illustrated book reminds readers that families can be created through birth or through adoption; families become families through lots of different ways.
Pablo's Tree – Pat Mora
Every year since Pablo's adoption at birth, his Abuelito decorates a special tree for Pablo's birthday. "Pablo's Tree" is a bilingual story that shows just how many loving relationships can be built through adoption within a family.
Home at Last – Vera B. Williams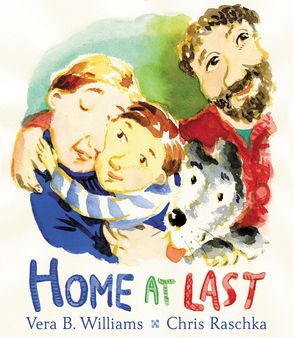 When Lester is adopted by his new daddies and settles into his new home with the family dog, he's happy and loved. But at night, his adoption worries and fears creep up, and Lester can't sleep. Even though his daddies love him, Lester still gets anxious at night due to his past experiences.
With the help of his adoptive family (and especially his dog), Lester finally feels at home.
The Red Thread: An Adoption Fairy Tale – Grace Lin
Based on the Chinese proverb that "an invisible, unbreakable red thread connects all who are destined to be together," The Red Thread tells the tale of a Caucasian King and Queen who feel pain in their hearts from something that is missing. The couple is able to follow the red thread wrapped around each of their hearts across the ocean to a distant land, where they find their Asian baby girl waiting for them at the other end.
Lucy's Family Tree – Karen Halvorsen Schreck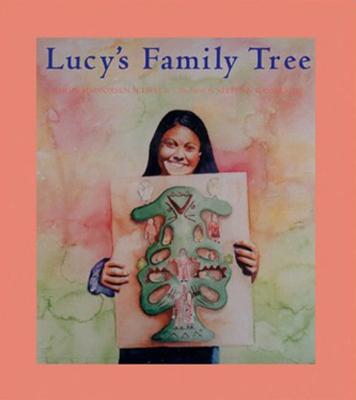 Most children are tasked with creating a family tree for school at some point. This poses a frustrating dilemma for adoptees whose family trees don't always fit the typical format. The main character of this book, an adoptee named Lucy, also feels the same anxiety that this assignment brings.
But Lucy finds that most peoples' family trees don't fit into just one standard type and that family trees should celebrate all different kinds of families: birth families, adoptive families, and everything in between.
I Wished for You – Marianne R. Richmond
"'Mama,' said Barley. 'Tell me again how I'm your wish come true.'"

A Mama bear and her little cub talk about his adoption story, the questions that adopted children have, and how they became a family.

Keywords: